After weeks of campaigning for municipal elections, some MSPs were still trying to get last-minute votes. This time for Holyrood Dog of the Year.
After being hit by the pandemic, the dog show has returned to the grounds of the Scottish Parliament for the first time since 2019.
Hosted by the Dogs Trust and the Kennel Club, the event sees MSPs vying for victory in both the paw-blic vote and the day's judging.
Judge Bill Lambert of the Kennel Club, said: "It's so good to be back and the competition was as tough as ever.
"People think it's a fun event and it's a great event to raise awareness about dog ownership issues, but I think once you get here everyone gets a bit competitive – everyone wants to win."
MSPs from all political backgrounds entered and had to demonstrate their agility on the obstacle course before convincing a panel of judges why their pup should win the trophy.
The event also promotes messages from the Dogs Trust and the Kennel Club on responsible dog ownership and discussion of dog welfare issues.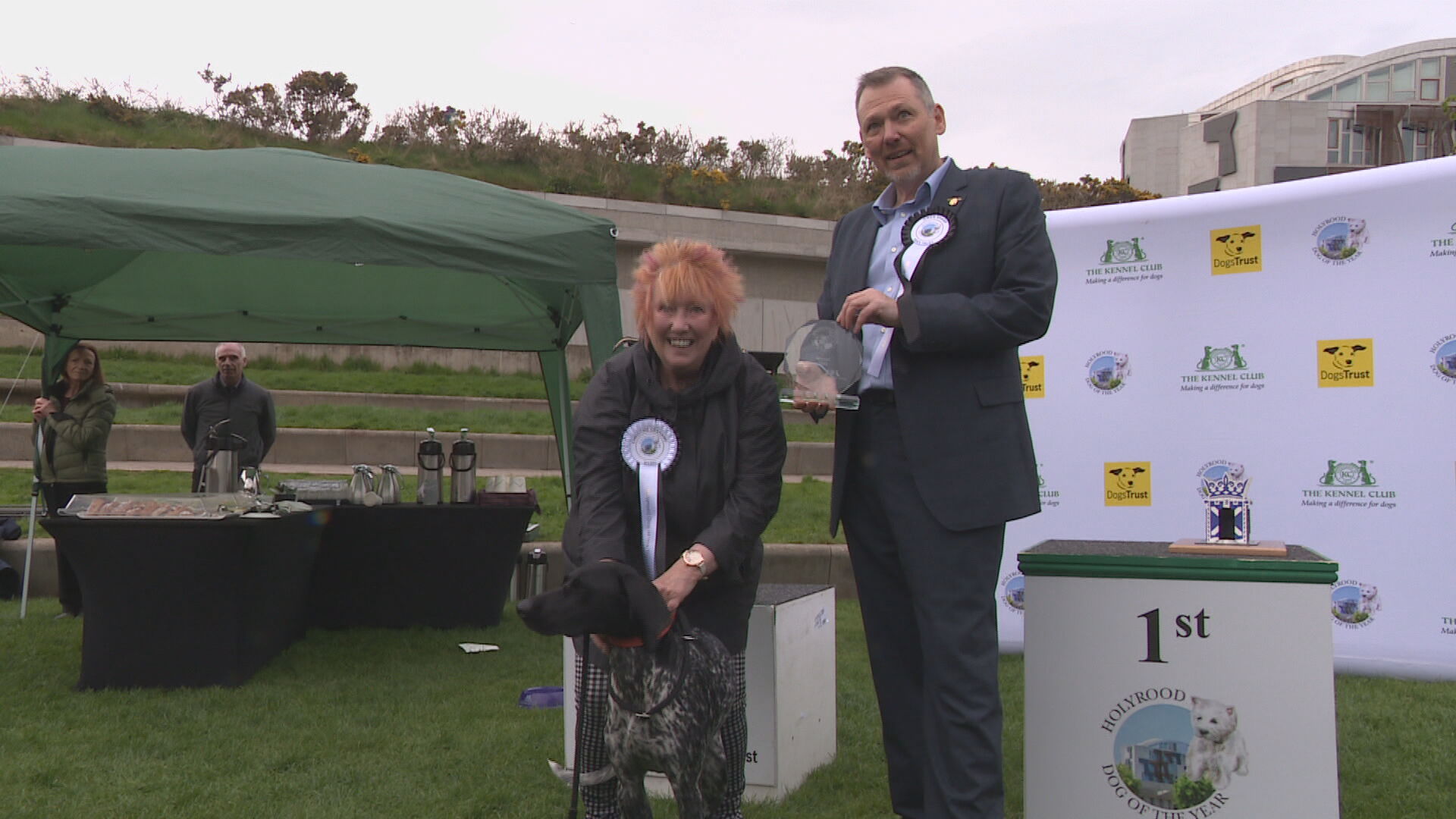 Winner Christine Grahame MSP, who teamed up with Mabel the German Shorthaired Pointer, said: 'It highlights the welfare of dogs and I am bringing a Bill to Parliament to make sure people don't buy online, don't buy from factory farms and think very hard before getting a puppy.
Green MSP Mark Ruskill won the public vote with Greyhound Bluesy, Labour's Pam Duncan-Glancy and Cockapoo Tony taking second place in the judges' vote.
SNP MSP Clare Adamson and Dogs Trust pup Olly took third place.