MCCRACKEN COUNTY, KY — Taking dogs for walks may seem like a daily chore for some, but for others it's a step toward healing.
McCracken County Humane Society and Centerpoint Recovery Center are partnering to launch their new Paws-itive therapy program.
Twice a week guests visit the Humane Society to walk all the dogs.
It's a win-win. Clients can build meaningful relationships and practice giving back, and dogs get the necessary exercise and interaction.
Savannah is a sweet and energetic terrier mix. Conner Gates participates in the Paws-itive Therapy program. What he once thought was an unlikely pair makes perfect sense now.
"You know, we're kind of like those dogs in a way. We just need sincere love and care to get back to our activities in the real world," says Gates.
McCracken County Executive Judge Craig Clymer says they are similar in other ways as well.
"They had struggles in life that knocked them down, not knocked them down. They are both recovering from their challenges and looking forward to a brighter future. So through this Paws-itive therapy, there's a synergy," Clymer says.
Better Together: This is how Gates describes his close relationship with Savannah.
"I chose her first. I don't know why. She just grabbed my heart. She's the one who always sits by the cage waiting for me," Gates says.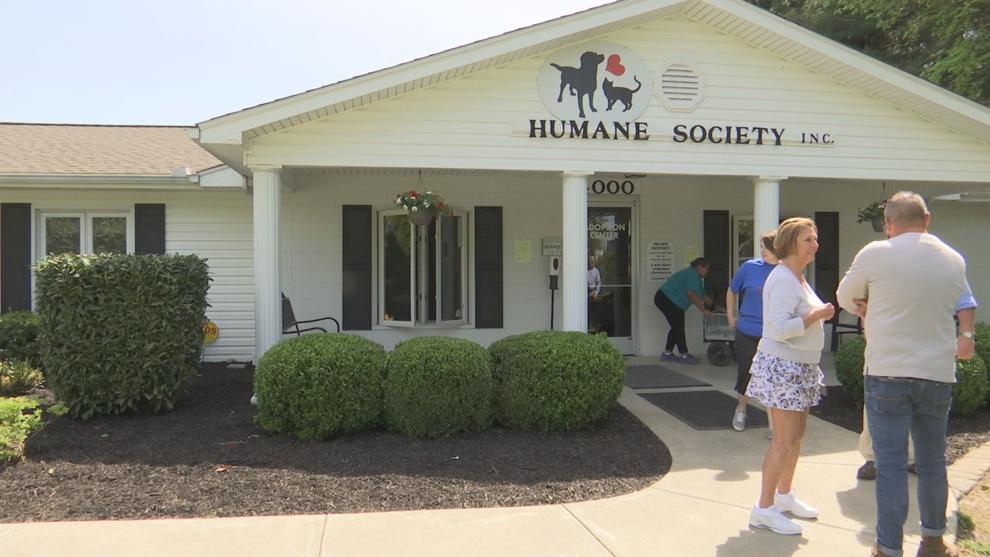 McCracken County Humane Society director Traci Phelps says the program isn't just about walking. Centerpoint customers prepare dogs for adoption.
"We have already noticed a big change in behavior in some of our dogs. These dogs need time outside, they need socialization and we have already started to see the positive effects of that," says Phelps.
Being able to help Savannah find a forever home gives Gates new found positivity about her rehabilitation.
"It takes me out of myself. It makes me laugh and be sincerely happy. If you can't be happy, you can't really work on your treatment and your recovery," says Gates.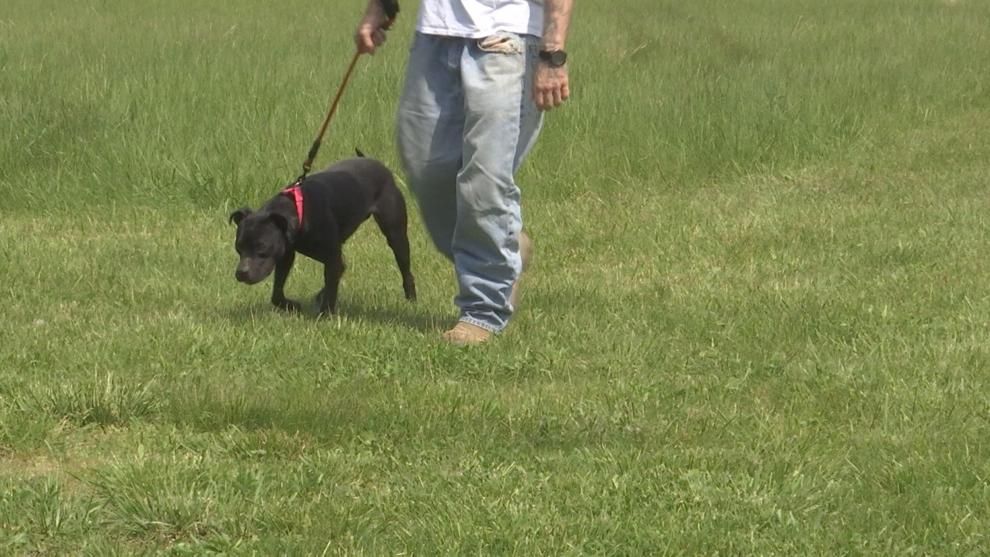 The dogs are gearing up just in time for National Adopt-A-Pet Day on Saturday, April 30.
The Humane Society currently has 75 pets available for adoption.
The animals will be available for adoption Saturday at the McCracken County Humane Society and at PetSmart in Paducah.
They have a full catalog of animals available on their website, mccrackenhumane.org.